Additional to the 13 selected participants of SOI, we welcomed numerous guests in Davos this year. Four adolescents from each Hong Kong and Slovakia and three adolescents from Russia travelled with their leaders to Switzerland. The accommodation and the catering at the boarding school of the Swiss Alpine High School (SAMD) in Davos was just excellent, once again.

Each morning we started with two theoretical warm-up exercises. Afterwards two parallel lectures gave introductions to the myriad of subjects at the olympiads in informatics. Therefore many interesting concepts like string algorithms, graph theory or general data structures and algorithm design were presented.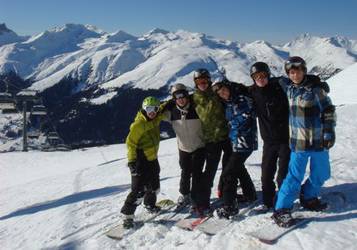 The afternoon was at everyone's free disposal. So there was time to search for bugs in yesterday's submissions, solve some old tasks or try out some newly learned algorithms. But of course Davos is also a perfect place for skiing. Thanks to the sunny wheather we spent several hours on the slopes of Jakobshorn.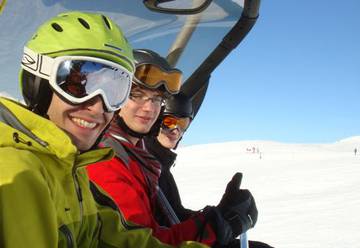 In the evening hours the practical contest took place. Four tasks with varying difficulty in three hours. There were unknown bacterias to classify, an addiction treatment to plan, numbers and strings to decompose and a perfect tic-tac-toe-program to code.

On Friday the Russian delegation organized the second Davos I-Cup with a complete five-hour-contest.

At the farewell evening Prof. Juraj Hromkovic presented the prizes. He awarded books and cake to the best participants of this week. The medals for the I-Cup have been earned by Egor Suvorov (RU) and Igor Pyshkin (RU), who both scored all 400 points. With 370 points Nikola Djokic (CH) won the bronze medal. For professor Hromkovic every participant was a winner, then «those students, who scored less points during this weeks, are probably the ones who learned the most.»
To the picture gallery on Flickr.