SOI 2010 - First Finals Weekend - Results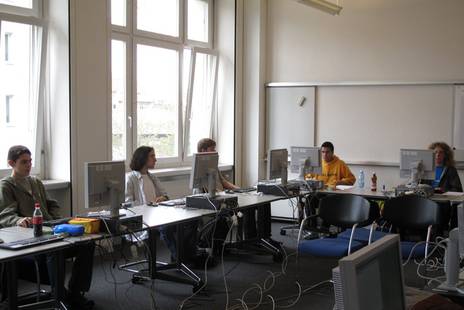 Just as the years before our host was very accommodating and provided an excellent environment for the first two five-hour contests of the SOI 2010 Finals.
We had prepared 8 tasks, which emerged to be a hard nut to crack for most participants. The results for both days can be found here: Results Finals 1
We also prepared a graphical representation of the individual submissions, so you can track each participants performance over time Graph Finals 1
The second finals weekend will be on 21st and 22nd of May and be hosted at IBM/itpoint. It will again consist of two five-hour contests with 4 tasks each. After the contest on the 22nd of May there will be the medal ceremony of SOI 2010 and we will announce the Swiss Delegation for the International Olympiad in Informatics 2010 in Canada. There will various representatives from both some of our sponsors as well as ETH Zurich present.
Some impressions from the first finals weekend